Bus rental in Alto Adige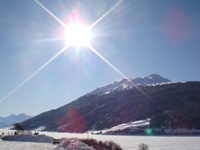 Alto Adige is also known as South Tyrol or Südtirol, although it was separated from the Austrian Tyrol following the Treaty of Saint-Germain-en-Laye. Nevertheless, the European Union reunited both regions inside the Euroregion Tyrol - South Tyrol - Trentino. Tourism in Austria extends to South Tyrol according to cultural criteria, although this area does not politically belong to Austria. The Austria Bus team and the Austrian bus companies and bus rental services that take part in this project all cooperate closely with carefully selected bus companies from Alto Adige. This is why the Austria Bus website also enables you to book buses for sightseeing tours, trips and transfers in South Tyrol and to or from South Tyrol. This page presents a few suggestions for sightseeing tours in Alto Adige. We can also give you other ideas - do not hesitate to contact us!
Sightseeing tours in South Tyrol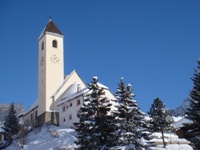 You have a lot of wonderful landscapes and touristic highlights to discover in South Tyrol. From the Vinschgau (Val Venosta) to the Eisack Valley and to the Dolomites, this area is rich in natural spectacles, impressive peaks and idyllic little towns - and in the middle of all these wonders, an unbelievable amount of cultural and gastronomic attractions: the spa town of Meran, Bolzano the capital city with its worldwide famous archeology museum (the "Ötzi-Museum"), the episcopal city of Bressanone with many churches and monasteries, the shopping place Sterzing near the border, and the Seiser Alm - the largest high altitude Alpine meadow in Europe - with its culinary and musical events. Not to mention many impressive fortresses and castles, like the Trauttmansdorff Castle with its wonderful gardens, Castle Tyrol which gave its name to the entire region and the huge fortress of Franzensfeste that used to serve as a border in the Eisack Valley. Together with Tirol Tours, Austria Bus would be pleased to organize any kind of sightseeing tour in Alto Adige. Please do not hesitate to contact us if you are interested in bus tours anywhere in South Tyrol: we will be glad to advise you!
Popular Südtirol destinations
We particularly recommend the following Alto Adige destinations for excursions, sightseeing tours or bus trips to South Tyrol:
Bus trips to Meran / Merano
For a long time, Meran / Merano has been one of the most touristic towns in Tyrol: in the time of the Austro-Hungarian Empire, the city was already a favorite place for spa and relaxation and Empress Elisabeth of Austria would stay there for long periods of time. The highlights in Merano are the Passerpromenade along the Passer River, the Trauttmansdorff Castle with its wonderful gardens and the Touriseum museum, and the Jewish Museum in the synagogue of Merano. Not to forget splendid views and picturesque perspectives in the narrow streets of Meran's Old Town, with its characteristic arcades and its various shopping facilities, as well as interesting castles near Merano, such as Juval Castle, Castle Tyrol and Schenna Castle. Austria Bus would be pleased to organize for you tailor-made bus tours to Merano or guided tours in Merano, and could also include a visit of Merano in a longer sightseeing bus trip around Austria.
Bus excursions in the Vinschgau
The Vinschgau (Val Venosta) is located at the farthest West of South Tyrol, on the Italian border with Switzerland. The Vinschgau can be reached from North Tyrol through the Reschenpass, and from South Tyrol through the Etschtal. The Vinschgau's landmark is the spire emerging from Lake Reschen, as a remain of Altgraun, the submerged village under the lake (see photo). The Vinschgau is also famous for its beautiful landscapes - especially in the vicinity of Stelvio National Park - and for its skiing areas. Austria Bus can rent buses, minibuses or minivans for sightseeing tours and excursions in the Vinschgau or include the Vinschgau in a longer bus trip or bus tour all around Alto Adige.
Bus trips to Brixen / Bressanone
The South Tyrol episcopal city of Brixen / Bressanone is one of the most beautiful and worth-seeing towns in Südtirol. Not only for its picturesque mountain scenery, but also for its large number of historic buildings. The cathedral and its former cloister, the imperial palace, the Pharmacy Museum, the Church St-Michael, the remains of the old city wall - all these buildings are worth a visit or a guided tour in Bressanone. Austria Bus would be pleased to organize your trip to Brixen or to include a visit of Brixen in your South Tyrol sightseeing tour or in your trip to Alto Adige.
Excursions to Sterzing
The charming little town of Sterzing ("Vipiteno" in Italian) owes its success to its various shopping facilities and to the many possibilities of spending a good evening after a day's skiing. Thanks to its location near Brenner, Sterzing can be visited during a half-day bus trip from Innsbruck and can also be included in a half-day or full-day excursion from Brixen / Bressanone or from Bozen / Bolzano. The most emblematic sightseeing of Sterzing is the "Zwölferturm", a 46 metre-high tower erected in 1470 (see photo). Austria Bus would be pleased to organize your bus trip to Sterzing or to rent a minibus or a bus for you for a transfer to or from Sterzing.
Other bus trips in Alto Adige
A lot of other towns and natural spectacles are worth seeing in South Tyrol. Apart from the sightseeing tours we just described, Austria Bus can organize for you a bus trip in Alto Adige that would perfectly fit your personal preferences and interests. With Austria Bus, you can for example rent charter minivans and buses of any size for an excursion from and to Bozen / Bolzano, a sightseeing tour in the Dolomites, a bus trip to the Seiser Alm, or many other bus tours all around South Tyrol.
Rent a bus in South Tyrol
If you want to rent a bus for a trip anywhere in South Tyrol or to book a bus transfer in Alto Adige or to and from Alto Adige, please send us an email at . To join us by phone, please dial +43 1 966 02 61 or +43 6991 952 49 34. We will be pleased to advise you on all different kinds of sightseeing tours available, and on bus trips and excursions all around South Tyrol.